Project

Galleries

With so many years of experience in the business, our company is your
source for the highest quality and landscaping service.
Value

& Mission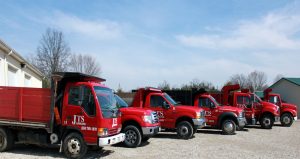 Value begins with a design staff possessing more than 25 years of design / consulting experience. A client's experience is further enhanced through cooperation with our professionally certified, award-winning installation staff. Every member of the JTS team values the importance of this relationship. We understand that, whether you are a business or individual customer, your landscape is a dynamic part of your property that adds beauty and value, and that's a responsibility we take very seriously. We look forward to the opportunity to serve you as we will work hard to earn your business and even harder to keep it!
Mission Statement
Our mission is to give the most professional service that we can. Customer service and satisfaction is our first priority. Quality is our way of business no matter the task at hand. Just like your lawn, we are growing every day. As we grow, we would like to have you be a part of us. We will always be there for all of your outdoor needs.
The Landscaper is a very good landscaping company. They do tree removal also. We liked them because all the employees are hard working, honest and reliable. They always come on time, and the prices are good too!
Ross N. Haynes
We found The Landscaper a pleasure to work with. The staff was friendly, hard working and completed the projects within the time agreed upon. Our own ideas were very carefully listened to and reflected in the design
Mr. Hernadez
What a great job carried out by The Landscaper. From the initial planning to completion. Always on time, and left the site spotless on completion. We definitely going to use your landscaping services again in the future!
Henry & Kelly