JTS Landscaping has built a reputation as being experts in creating and building beautiful hardscapes that enhance your overall landscaping appearance. Hardscape refers to the elements of landscaping that are developed with the use of concrete, stone, brick, wood, and other solid objects. It is the flagstone patio, the paver walkway leading to your front door or winding through your back yard, the outdoor kitchen or fireplace where you entertain your friends, however hardscapes also include other functional environment and structures, like retaining, privacy, garden walls, and decking. Whether you already have ideas for your hardscape or are starting from a blank slate, we will help you create the concepts and designs, select the proper materials and build you a beautiful outdoor environment that matches your needs, existing architecture, personal style, and budget.
Hardscape Installation Services include:
Paver walks and driveways
Natural stone and paver patios
Pergolas & arbors
Outdoor kitchens
Outdoor fireplaces and fire pits
Retaining and garden walls
Privacy walls
Fences
Masonry
Steps and porches
Decks
Built in grills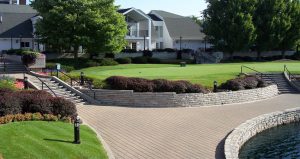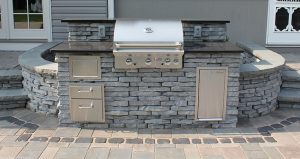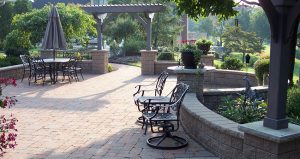 When choosing a hardscape:
The right materials should be selected according to your homes?s style, your taste, budget and how well it complements the existing materials around the home. The best selection will ensure a long lasting, low maintenance, great outdoor feature addition to your property.
Hardscape will…
Increase your property value
Expand your living space
Enhance your landscape
Reduce maintenance
Extend usability
Our hardscape division has over 25 years of design / build experience.
The most important part of any hardscape project is the design. Today?s trend is to think of our front and back yards as an extension of our home.
We are committed to service excellence, professionalism, education and innovation.