JTS Landscaping offers a proven track record of creative, quality landscape design and maintenance. We understand the power of a well-designed and beautifully maintained landscape. A finely crafted design-build landscaping project can reveal your home's untapped beauty and functionality. Carefully scheduled maintenance care keeps your landscape in peak condition all year long, preserving your property investment. Our landscape designers and maintenance professionals have years of success working with clients to envision their homes hidden potential, and will provide you with the professional, expert services you need to help you make your vision of home a reality. Since your landscape is the first thing people notice about your property, you need a design that brings out its uniqueness and natural beauty. Through 25 years of pacesetting and achievements JTS Landscaping has established itself as the area's leader in landscape design and maintenance. Your landscape investment today is a growing investment for the future.
Landscape services include:
Tree and shrub installation
Lawns
Outcroppings
Perennials
Spring clean up
Fall clean up
Natural walls
Flagstone Patios
Drainage
Grading
Seasonal Colors
Waterfeatures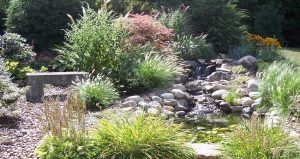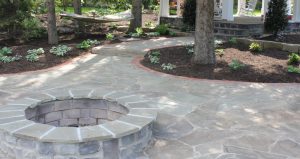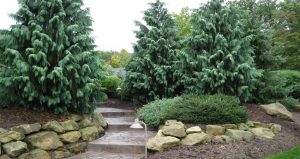 Key Benefits Of Upgrading Your Landscape
We have developed a unique design process that ensures a partnership with you to transform your ideas into reality. From the first meeting, to the final touches of your landscape installation, you are connected to the design process ensuring the maximum value from your investment.
Curb appeal provides your biggest home value return.
Creates a wonderful first impression.
Aesthetic garden beauty improves with age.
Helps contribute to a tranquil home environment.
Helps contribute to a reduction in energy costs.
Our landscape division has over 25 years of design / build experience
The most important part of any landscape project is the design. Today's trend is to think of our front and back yards as an extension of our home.
We are committed to service excellence, professionalism, education and innovation.